2019-2020 SUBSCRIPTION PACKAGE OPTIONS
ACCORDO
If you are a renewing subscriber, please do not use this link. You can access your renewal information by using the "Log In" link at the top of this page. 
Schubert Club Accordo NEW Full-Series Subscription

(Pick-3 is scheduled to go on-sale June 24, 2019 unless the series is already sold out by full-season subscribers at that time)

SEATING OPTIONS (Includes all 5 concerts)
Price Option 1 - Red Seats: $125 
Price Option 2 - Blue Seats: $100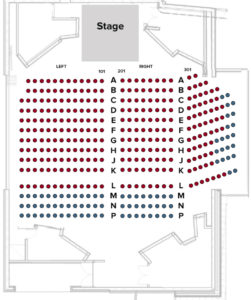 Subscriptions are processed in the order they are received. Your credit card will be processed immediately; however seating is not assigned until all renewing subscribers have been seated. Because of this, we are unable to provide real-time seating options. Please note that new subscribers may not be seated in their first choice seats pending availability but have the opportunity to upgrade over time.
Email any seat change requests to ticketing@schubert.org